Rico Walcott was aboard Chief Know It All when he galloped to victory on Saturday, August 19 in the 88th running of the Canadian Derby at Northlands Park Racetrack & Casino. The horse Double Bear shot out of the gate and took an early lead, looking strong for a good portion of the one and three eighth miles race. He ended up tied for second with Trooper John.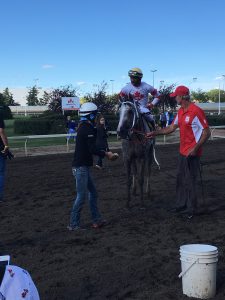 Chief Know It All is trained by Robertino Diodoro and is owned in a partnership between Rollingson Racing Stable, Randy Howg, Rick Wiest and Clayton Wiest. This horse has ten races under his bridle and has come in first three times from those starts. He has earned a total of $144,506 since his racing debut.
Congratulations from Northlands to the entire team that helped bring Chief Know It All the win at this year's Canadian Derby.
Below are the results from the additional stakes races run on today's card:
The 38th running of the Sonoma Stakes ($75,000)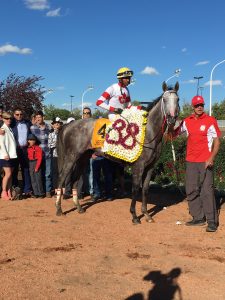 Horse: Anstrum
Jockey: Keishan Balgobin
Trainer: Monica Russell
The 47th Running of The City of Edmonton Distaff ($75,000)
Horse: Tara's Way
Jockey: Shamaree Muir
Trainer: Rick Hedge
The First Running of The Timely Ruckus Stake ($50,000)
Horse: Sir Bronx
Jockey: Shamaree Muir
Trainer: Rick Hedge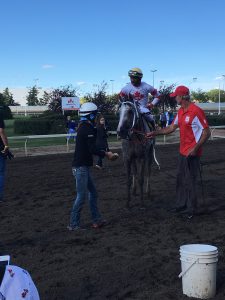 The 56th running of the Westerner Stakes ($50,000)
Horse: Killin Me Smalls
Jockey: Keishan Balgobin
Trainer: Ernie Keller
Northlands Marathon second leg ($19,000 Estimated)
Horse: Whiskey Bird
Jockey: Shannon Beauregard
Trainer: Ernie Keller