The Davis Cup by BNP Paribas is coming to Northlands Coliseum September 15-17! Canada will face India for a spot to compete in the largest team tennis tournament. If it is your first time coming to a tennis match or competition, we want to give you five etiquette tips so you will enjoy the match and show you are a world-class spectator.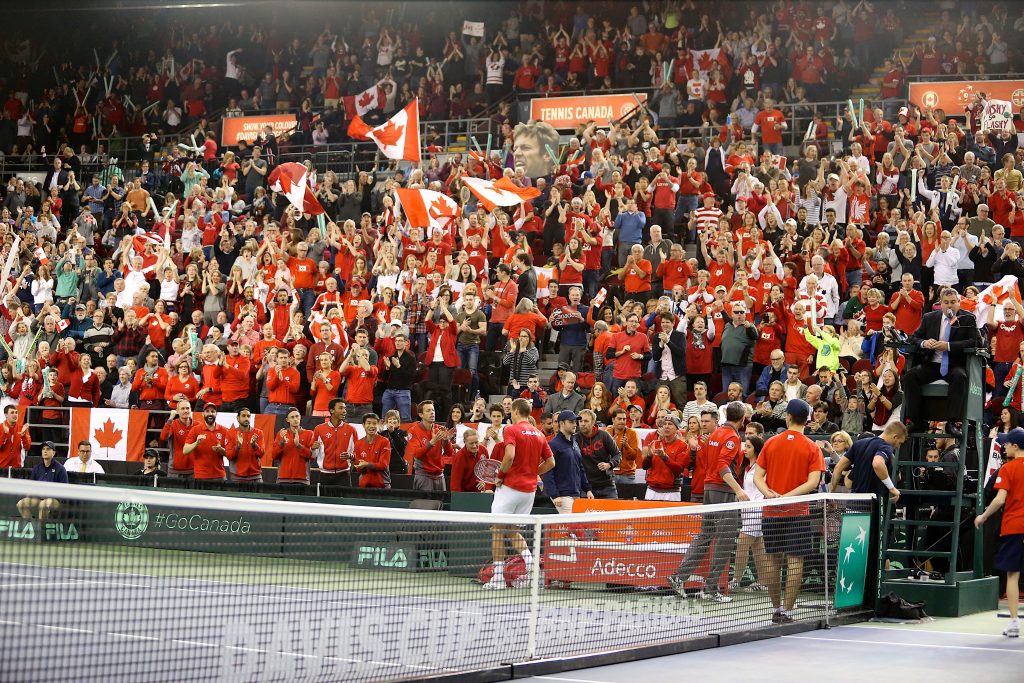 1. Don't cheer while a ball is in play: You may feel like you want to cheer the players on during the time the ball is in play. Resist this urge. You can clap, cheer and go crazy when a point is won or a game comes to an end, but keep remain silent while the ball is in play.
2. Cheer at appropriate times: Speaking of cheering, you can applaud for a rally, a point or the winner at the end of a game. You should avoid applauding for an unforced error, or a bad serve, and never boo or heckle the player you aren't rooting for.
3. Turn off your phone: When you come to the Davis Cup, or any tennis match, please turn your phone to vibrate or silent. It would be very embarrassing if your phone rang and broke the silence and echo through the entire Coliseum.
4. Photos without flash are allowed: It is completely acceptable to take photos during the match. Most players are used to it. Please ensure the flash is turned off so you don't become a distraction to anyone on the court.
5. Be mindful of when you move around: Please abide by the ushers' instructions for leaving and returning to your seats. Remain in your seat and avoid moving around until a ball is played out and there is a short break in play.
We hope these tips will help you enjoy the matches throughout the weekend. If you don't have your tickets yet, you can attend a single day or buy three-day packages that will get you in on all the tennis action for the entire weekend.