Community Supported Agriculture
Northlands is partnering with Riverbend Gardens.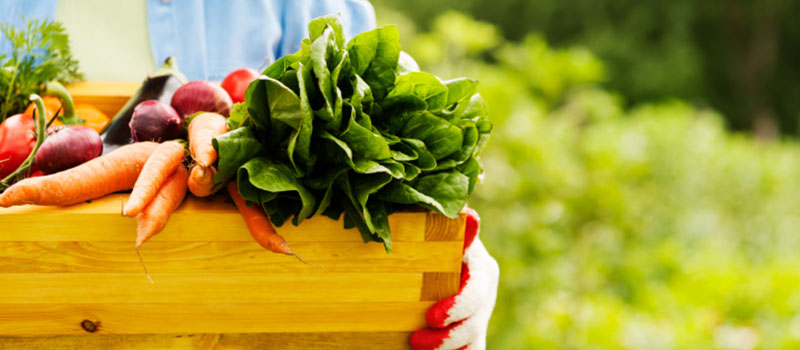 Northlands Agriculture continues to make strides within our local food market.
Northlands is proud to be participating in Community Supported Agriculture (CSA) by partnering with Riverbend Gardens. CSA is an alternative, locally-based economic model of agriculture and food distribution. It's when a particular network or association of individuals support one or more local farms.
Through this partnership, Northlands staff, volunteers as well as the public will have access to high quality, locally grown and sustainable produced vegetables.
Interested in pre-registering or getting more information?
Interested individuals can sign up for a weekly subscription to receive a box of produce items from Riverbend Gardens which farms right here in Edmonton.
Couple or family-size boxes of produce can be received weekly for a term of 15 weeks or on a week-by-week basis starting July 6, 2017. Pick up will be Thursdays between noon – 6 p.m. at the Shipping and Receiving doors of the Edmonton EXPO Centre. Produce that is not picked up will get used by the Northlands food and beverage team.
To purchase CSA vegetable baskets please visit: riverbendgardens.ca/csa